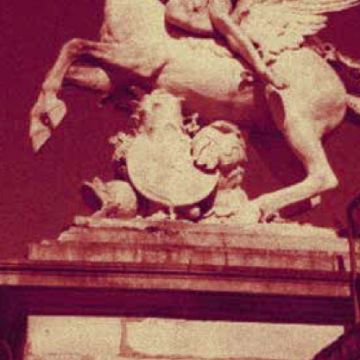 Last week I had the privilege of speaking with Richard Gilman-Opalsky about his new book Specters of Revolt. Here is a 12-minute excerpt of our conversation and the transcript is below. –John Tintera
Richard Gilman-Opalsky on Specters of Revolt [transcript]
I really want to turn our understanding of revolt upside down. I want to invert it, to turn it upside down. Rather than looking upon it as a lowly emotional outburst, I want us to see it as, in some ways, the high point for politics, for our ethical commitment to others on earth.
And within that, there is also a kind of historical concern that my book takes up and that is the idea of the revolt as not being over when it's done. This gets to the whole title of the book Specters of Revolt and its meaning.
This is why I wrote the book within the context of a hauntology—being haunted. Societies are haunted by revolts because often times something happens—a revolt, an uprising takes place over a weekend or it goes on for two weeks—maybe if it's a very intense thing it can go for three or four—and then it's over and people say, "Ah, it's over but nothing happened."
I think this is a fundamentally flawed historical understanding of each individual revolt. A revolt is always taking up the unfinished business of previous uprisings. It's never really over. Once we stop seeing it happen it doesn't mean it's done. It's only finished when the grievances it reacts against are thoroughly resolved – when the conditions that gave rise to it are transformed.
That's why I look at these more recent revolts within the US as continuations of a long history of revolts that go all the way back to the slave revolts. In fact, in the introduction of the book, I talk about the famous slave revolt of Spartacus in gladiatorial times.
When we don't have a revolt, we always know, and I believe people in positions of power know full well…there're a couple of examples in the book that I use to illustrate this…that until the society really does transform and address the conditions that give rise to revolt, times in between revolt are really "ante-revolt" – they're times before the next one.
We've started to see a new wave of black revolt, within the US, in response to police brutality, police killings of unarmed black men across the country. We saw uprisings in Baltimore, in Charlotte, in Ferguson among other places. The book is really about trying to treat these revolts with the dignity they demand and, I think, deserve. And trying to take seriously that, contrary to the typical caricature of revolt as irrational and violent, that they're actually full of exceedingly thoughtful content. And that they're more a reaction against violence and various forms of violence than they are themselves violent.
Quite a long time ago, I had taken up, for a book that was published in 2008, the example of the Mexican Zapatistas who made a revolt in Mexico on the inauguration day of NAFTA. This was in 1994, early into the post-Cold War period, when people were saying that the old revolutionary politics is dead and that it was time for a tombstone to be placed above everything under the heading revolution, transformation, criticism of capital and capitalism, and all the rest. Because the old Soviet Union and the communist projects of the 20th century were now dead and buried.
And then come, out of the mountains of Chiapas, people with virtually no power, out of the mountains, and that indigenous population threw into question the neo-liberalism of the early '90s.
Really, ever since that moment, I have been interested in what we might call revolutionary alternatives to revolution. Not the old 19th-century idea of revolution where people storm the Bastille, take the state, and govern it from above, but different ways of challenging the existing situation from below.
In the years after that, I had thought, written, researched, and taught about social movements and all kinds of challenges that were coming from everyday people. What usually was the case was that students and readers saw this as a highly impractical theoretical debate because we didn't live in a world of revolution. We lived in a world of acceptance, of acquiescence, of conventional politics, and failure.
So when 2008 came around and we started to see uprisings throughout Greece, Europe, the Arab Spring, Occupy Wall Street, and in the inner cities throughout the US, finally, at long last, it was much easier to say, "You see. This is not a pure theory trapped up in text or philosophy. This is the actual practice of people everywhere. Whenever they can do it, whenever the conditions are there they do rise up and always have."
Events in the world have forced me to take up the question anew. For myself and for a whole generation of people, there was a big question in the early '90s. And that question was, is there anything else; is there nothing but global capitalism of one form or another, is there anything else? Is there any other way of thinking about and against this newly consolidated power of capital?
In the '80s, really throughout the whole Cold War period, the idea that dominated was, there're two systems. That was the Cold War ideology. There's the system of capitalism versus the communist system. Of course, we knew for a long time — across the disciplines in the social sciences and humanities — that the Cold War ideology was a fake. It was a fraud; it was a lie.
Many of the philosophers I read, many of the sources I used, demonstrated that that period was a period not between capitalism and communism but; rather a period of contest between two forms of capitalism; state capitalism, bureaucratic and administrative capitalism, on the one hand, versus the free market deregulating capitalism of the US. And that was the capitalism that won at the end of the 1980s and the beginning of the 1990s.
In that period of the early 1990s, people were generally convinced that now there was no alternative, not even an alternative within capitalism of one form against another. It was just the victory of neo-liberal free market global capitalism and nothing else.
The indigenous rebellion in Mexico–the revolt of the Zapatistas, which in many ways was a failure but in other ways was a success–showed those of us who learn from revolts… (that's the kind of scholar I always have been, one who didn't want to teach revolt but rather to be a student of it and learn from it) the Zapatistas taught us that there were still new ways of thinking against the situation.
As I said, some of it was a failure but some of it was a success. What it did was spark what I call in the book, the "insurrectionary imagination." It didn't directly and immediately solve problems, but what the Zapatistas did do was they unjammed the insurrectionary imagination, which is the title of the third chapter of Specters of Revolt.
They got us thinking in a very big way, open and creative, about the possibility for challenging the power of capital. The interest in human psychology, in social psychology, that the health of the human person in our society, for me, comes out of a really long tradition of what is sometimes called critical theory—thinkers like Erich Fromm, Herbert Marcuse, Theodor Adorno, and other sociologists and theorists.
What they tried to do is understand the political situation and social situation—the reasons why we accept the unacceptable; the reasons why we tolerate the intolerable. Not from the old merely political and economic point of view but also from the point of view of human psychology, and the position of the person within the society, and why it is that we think the way we think about ourselves and the world.
Why it is that we can call certain things totally unacceptable—for example, growing inequality, brutal exclusions, mass incarcerations, incredible levels of violence associated with poverty and racism. Why we can say that those things, on their face, that they're totally unacceptable and then continue to accept them as if they weren't.
Psychology, when fused with political theory and the social sciences more broadly can help us to explain some of the human conditions, I think, on levels that earlier political scientists and theorists, either neglected or often times didn't have the tools to undertake.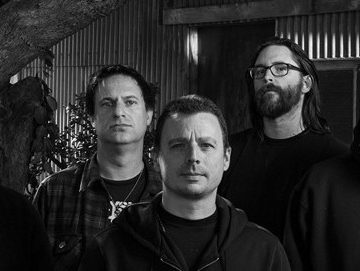 I came to extreme metal, or at least post-metal, sludge rock, or whatever experts in branding would describe Neurosis's music as, late in life. I had been listening to music which sounded a bit like metal for years (Godflesh, Black Flag) and other groups that nearly were (ACDC, Sabbath), but touching the actual shore of the genre, far less travelling to its absolute heart of darkness, eluded me.
Looking back, the fundamentally tribal musical era, and atmosphere, I grew up in demanded that one chose sides in a way that might be considered absurdly self-limiting today, and if there were adolescents that lived metal, rejecting their look, rituals and war dances, preceded giving their music my unbiased consideration. Truth resided in appearance, and whatever lay behind that was stigmatised accordingly, especially when other surfaces had so much to offer.


So what changed in mid-life? Moving to the countryside, the deep resemblance of days to one another, barren views that appear to be waiting for you, immersion in things replacing swift responses to them – these all helped. Time also changed the way I expressed the same preferences and the form in which I looked for them. My mute incomprehension towards music like Neurosis' became an incomprehension in the face of new experiences which their music slowly started to reflect, and metal, especially in its least filtered form, eventually began to make sense to me.
The search for a new musical vocabulary, or enlarging an existing one, had in the past struck me as too aspirational a way to embrace what must come as the result of instinct. Yet something like it had already occurred once before when I found that classical music, in my early twenties, spoke to some version of myself I had not yet become, the experience of listening to it the anticipation of a future sensibility it would take years to completely attain. Extreme metal, conversely, reminded me of a person I had been and a way of understanding experience I had never fully acknowledged; bluntly, painfully and sometimes fearfully, this recognition the ultimate fulfilment of experiences I had been unwilling to complete, or completely acknowledge.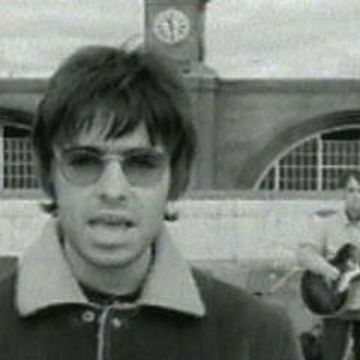 Unsurprisingly, there's a lot of bombast in the new Oasis documentary Supersonic. Everybody's busy going mad for it and making history and being the biggest and the best. In a lot of the interview footage there's a kind of coked-up scattergun quality to both Noel and Liam's speech; their answers often go on for too long, they're seduced by their own hype, and can quickly descend into hyperbole and cliche.
There are, however, moments which cut through all this nonsense and which show something of what was good and interesting about the band. One such moment of insight comes during a 1994 TV interview that Noel and Liam are doing to promote Definitely Maybe. A journalist asks the brothers what fans can expect from the album and Noel answers, "Twelve songs about being alive and having fun." There's nothing earth-shattering about that description, of course, but its simplicity shows, at that moment, a pop star perfectly attuned to the role of his music. My friends and I loved that album when it came out and, while we knew that the songs as a whole made less sense than those by the more cerebral bands we listened to, but we could pick out the bits and pieces we did understand and use them to give voice to our fun, our boredom, our yearnings.
There's not much about people like me and my friends in Supersonic, though (or in many discussions of Oasis, for that matter). For all the casual references to birds and girls that litter the film, women almost don't exist at all as a reference point in the band's world. I give them a free pass on this sometimes, telling myself that women are so basically absent in Oasis's music that it can't even really be counted as sexism, and I think there is some truth to this. On Definitely Maybe there are a couple of songs you could describe as love songs if you really wanted to, but there's something non-specific about the desire, unattached to any particular person. The film's footage from the early days fits in with this picture; you see the lads horsing around, recording demos, larking about as they watch the footy, and what's obviously important to them all is having a good time with their mates. I was reminded of the boys that I used to hang around with as a teen, boys who were all too interested in their guitars/weed/box-fresh Adidas/each other to pay much attention to us girls (all of which was perversely part of their attraction).
There's a lot of libido in the sound of that album, though: the growling reverb-heavy guitars, the sexy sneer in Liam's voice on 'Rock n Roll Star', that note of rasping longing he strikes on 'Slide Away'. At its best, Supersonic shows what was so great about Oasis in the early days and captures the visceral thrill emanating from the music and the gigs, the sheer excitement of actually being paid to be in a band for a living, the rage, the joy, all the stuff that their later bloated, self-indulgence drowned out. A few of the band's more articulate interviews explain where some of that urgency came from; Noel, Liam and Bonehead talk about the days when everything in the band still seemed fragile and the threat of having to jack it all in, go back to their estates in Manchester and sign on the dole again was ever-present. It's easy to forget that this is the world that Oasis came from and, as Noel tells us in more overblown language, this story hasn't been repeated many times since, such is the way that the indie music scene has changed.
Supersonic begins and ends with film from one of the record-breaking 1996 Knebworth gigs, the point at which, it's now widely acknowledged, everything started to go a bit wrong, when the excess and the ego took over. Even so, as I sat in the cinema and watched the band's absurd rock star arrival by helicopter and heard the drama of the opening chords to 'Columbia', their opening song, i got swept up in it all again. Seeing them swaggering on stage, I was revisited by the strange paradoxical feeling I've had many times as a music fan: there's part of me that that wants to be down the front in among the heaving, sweaty mess of the crowd, enjoying the music, but there's another part of me that wants to to be the rock star, walking on stage to mass adulation and belting out those songs. The word 'laddish' gets used a lot to dismiss Oasis and their fans, often, in my experience, by other men, but this really only is part of the story; there's nothing in that assessment that registers the experience of me and my friends and the girls like us, whose love for Oasis was a strange mix of desire, identification, ambition, and love of the music – we weren't just standing in the crowd gazing adoringly at Liam. For all the machismo of the band themselves and the hype around them, I don't actually remember those Oasis gigs as being particularly laddish and this seems borne out by the film, in which there's always a decent group of girls and women representing down the front at their gigs.
Nevertheless, Knebworth remains a useful starting point for discussing the flaws and limitations of the band and, even more so, of the culture surrounding them. I was at one of those concerts and I remember even at the time feeling something wasn't quite right; there was a consensus among me and my friends afterwards that it was "too big". Some of us had been to the Earl's Court gigs the previous year and loved them; they were also big, but they happened a few days after Morning Glory came out, and somehow seemed to make sense. Knebworth's scale and the fact that it was happening at all seemed unconnected to anything else—there was no forthcoming or recent album to promote, it wasn't part of a tour, it just seemed to be about making history for the sake of making history (and money, of course). It was also around this time that the establishment became properly interested in indie bands. It seems strange to me, now, that the Knebworth gigs were an item on the BBC news, but there they were; a rock concert had become about more than having a good time and was now being used as a symbol of something that had nothing to do with us (a thread which  of course,continued with Blair and 'Cool Britannia').
Oasis's transformation from a fairly successful band charting top-ten singles into stadium-rocking mega stars happened in a wider context of excess in the music scene. You can see now how they were egged on by those around them, and how their worst of their behaviour— the boozy bust-ups, the ungracious award acceptance speeches, the hotel-trashings—were encouraged and applauded by record company execs and managers, those who, in theory, should have known better. I'm not making excuses for the band – all that stuff was all there in the early days – but it was never the most interesting thing about them. As their career progressed, however, all this was magnified and fetishised and it turned them into something vaguely grotesque and ridiculous.
There's obviously been no space allowed in Supersonic for reflection about any of this, though. The key figures in the film – Liam, Noel, Alan McGee – all have "no regrets", "would do it all over again" and "wouldn't change a thing". Not only does this demonstrate a kind of tiresome bravado, typical of the period, it also partly explains the limitations of Oasis as a band and why, once their early energy and urgency had worn off, their music could only go so far. They were never challenged by those around them and couldn't be bothered to do it themselves.
Supersonic reminded me, on a very visceral level, of all that I adored about this band; but in so many ways it reproduces the sexism of the music culture it portrays. There are two women voices in the whole film; one of them is Peggy Gallagher, who gives moving accounts of her arrival in Manchester from Ireland, of her relationship with her abusive husband and of how she finally plucked up the courage to leave him. The other is Christine, the Oasis road manager, who appears as a kind of good-natured, long-suffering mother figure. I wanted to hear more from Christine, about her relationship with these men that she worked with and supported, how she dealt with it as a music industry professional in her own right. This film desperately needed more from women like her, more from voices who weren't so interested in the hype, to cut through the bombast and give us something other than superlatives. As it is, it reminded me of what so much of our music culture still is: conversations between and about men.