Double Fiction – Futures and Fictions Book Launch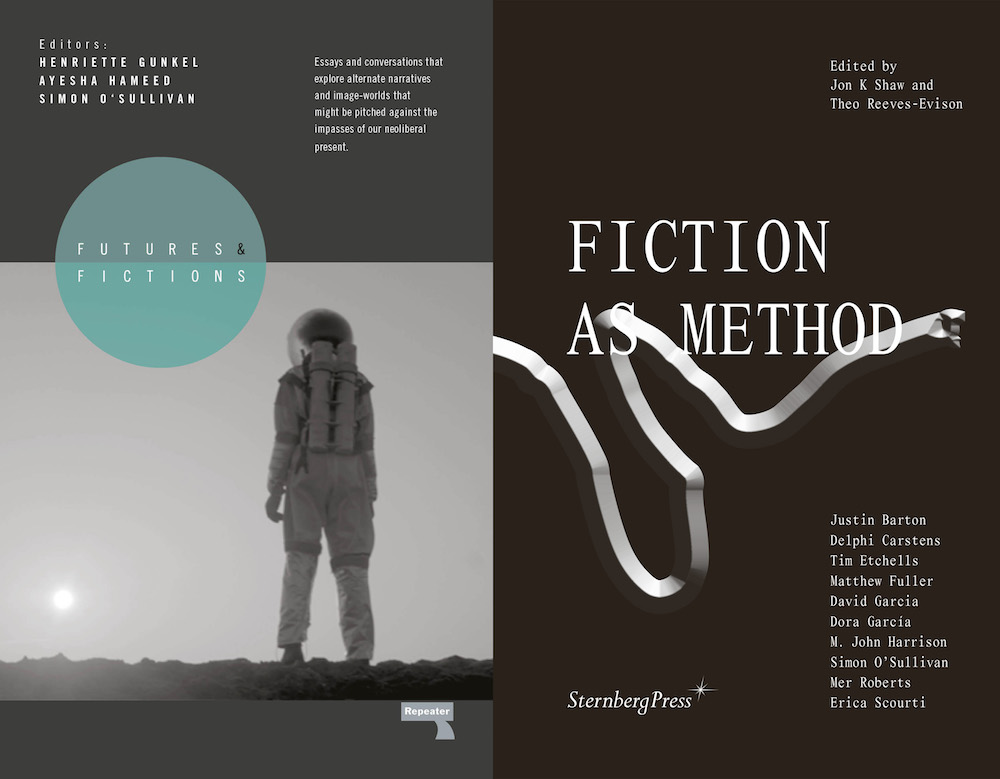 Double feature book launch for Futures and Fictions (Repeater) and Fiction as Method (Sternberg Press).
An evening of performance, film and sound featuring Oreet Ashery (performance), Tim Etchells (performance), Plastique Fantastique (performance), AUDINT(performance), Erica Scourti (reading) and Felicita (DJ).
Both books will be available to purchase at special launch prices.
More info: http://beingres.org/2017/12/04/double-fiction/