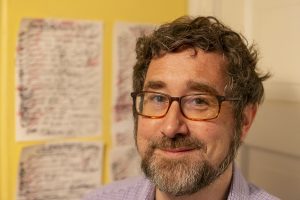 From the ultimate David Bowie expert comes this exploration of the final four decades of the popstar's musical career, covering every song he wrote, performed or produced from 1976 to 2016.
Starting with "Low", the first of Bowie's Berlin albums, and finishing with "Blackstar", his final masterpiece released just days before his death in 2016, each song is annotated in depth and explored in essays that touch upon the song's creation, production, influences and impact.
Chris O'Leary is a writer based in Massachusetts. He has written for Pitchfork, Slate, New York, Mojo, and Billboard. He is the author Rebel Rebel (2015) and creator of the acclaimed Bowie blog 'Pushing Ahead of the Dame'.
Rob Sheffield is a contributing editor at Rolling Stone and author of On Bowie (2016) and Dreaming the Beatles (2018).