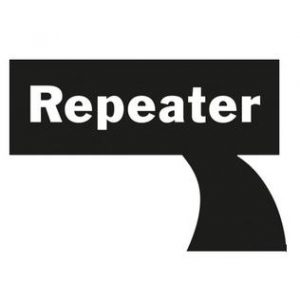 Repeater Books is dedicated to the creation of a new reality. The landscape of twenty-first-century arts and letters is faded and inert, riven by fashionable cynicism, egotistical self-reference and a nostalgia for the recent past. Repeater intends to add its voice to those movements that wish to enter history and assert control over its currents, gathering together scattered and isolated voices with those who have already called for an escape from Capitalist Realism. Our desire is to publish in every sphere and genre, combining vigorous dissent and a pragmatic willingness to succeed where messianic abstraction and quiescent co-option have stalled: abstention is not an option: we are alive and we don't agree.
Repeater Books was founded in 2014 by Mark Fisher, Tariq Goddard, Etan Ilfeld, Phil Jourdan, Matteo Mandarini, Alex Niven and Tamar Shlaim.
Here's some information about the people behind Repeater:
OWNER
Etan Ilfeld is the owner and managing director of Watkins Media.
PUBLISHER
Tariq Goddard is the publisher of Repeater. Originally from London, he is the author of six novels, and now lives on a farm in Wiltshire with his wife and children.
PRODUCTION MANAGER
Josh Turner is an editor, writer and musician. He has an MA in Critical and Cultural Studies from Birkbeck and plays music in the BV's.
SENIOR PUBLICIST (GLOBAL)
Michael Watson is a publicist based in London. He worked in public history and adult education before making the change to publishing, working at Granta and Verso Books before joining Repeater.
PUBLICITY AND MARKETING ASSISTANT
Elinor Potts is a freelance writer based in London. She has an MA in Contemporary Literature, Culture and Theory from KCL and a BA in English & Comparative Literature from Goldsmiths College.
DESIGNER
Johnny Bull https://johnnybull.uk/
EDITOR-AT-LARGE
Alex Niven is Lecturer in English Literature at Newcastle University and the author of Folk Opposition, Definitely Maybe, The Last Tape and New Model Island.
DIGITAL CONTENT CREATOR-AT-LARGE
Carl Neville is a novelist and critic.
DIGITAL CONTENT MANAGER-AT-LARGE
Michael Grasso is a museum professional, podcaster, and since 2016 has been Senior Editor at We Are The Mutants. He is a native of Boston, USA.
DIGITAL EDITOR-AT-LARGE
Jonny Fletcher works as a curator, commissioner, DJ, and radio host both on- and offline.
RIGHTS MANAGER
Olivia Richardson olivia.richardson@watkinspublishing.com