In this sixth instalment of Repeater's short guide to radical independent bookshops, we spoke to Darran (he/him), Manager of bookhaus in Bristol. 
What is bookhaus's mission? Do you have a particular set of values?
I wouldn't say that we necessarily have a 'mission', which is a more grandiose term than I would use. I would say that we are a general independent bookshop with a radical edge. The owners and I met through the Labour Party and Momentum. We realised that there was a gap in the market in Bristol. 
It was bizarre that a city of this size, with a highly educated population and a lot of activists and political ferment, lacked a bookshop that catered to these people and movements. There was an anarchist bookshop called Hydra Books, but it collapsed during Covid. The Black Lives Matter protests were especially confrontational and well supported here. Extinction Rebellion came from here (and Stroud), and 30,000 people turned out to a school strike addressed by Greta Thunberg last year. ACORN the Community Union started here in the UK, and Momentum and other socialist organisations have a strong membership in Bristol. 
Do you specialise in any specific titles or genres?
We are a generalist bookshop. Some of us are interested in Marxism, Black radicalism and other subjects, but we also offer mainstream books and bestsellers. We don't want to exclusively cater to a niche audience, and think that it's worth trying to reach out to, and gently radicalise, normal people. 
We do well with science and nature, and food and drink. We also sell a lot of books on black, queer and feminist issues, alongside a lot of copies of books by people like Marx, Lenin, Gramsci and Franz Fanon.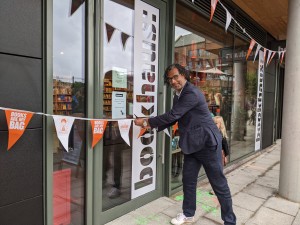 bookhaus opened very recently. How has it been going so far?
We opened just over two months ago. I was delighted that David Olusoga came to cut the ribbon and officially open the shop. 160 turned up to celebrate! 
Do you/will you host events? If so, what do you have lined up? How are they organised?
We have hosted some events since opening and have an exciting range of diverse events lined up over the next couple of months. We hosted an event with Vincent Bevins for his celebrated book The Jakarta Method soon after opening, and sold out of all 50 tickets. Vincent was worried that there would be no interest in the event and that no one would come, and I tried to assure him that his book had been the toast of the left for the past year and that everyone was eager to see him. I thought it was the first event that he had done for his book in the UK, but it turned out to be the first he had done anywhere. 
We hosted an event with Juliet Jacques for her collection of short stories Variations, which was brilliant and attracted a lot of the local queer community. We also hosted an event with Gerald Stratford for his book Big Veg; he was even more charming in person than he is on Twitter. Some exciting events that we have lined up over the next couple of months include Alex Wheatle coming in to discuss his book Cane Warriors, Andreas Malm coming in to discuss his book How to Blow up a Pipeline and Chris Saltmarsh coming in to discuss his book Burnt.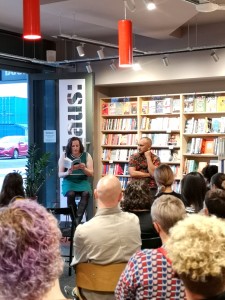 I am also really excited about the event that we have coming up on Saturday the 23rd of October as part of the Working Class Writers Festival. We are working on this with yourselves at Repeater, featuring some of your authors including Joe Glenton who is coming here to discuss his new book Veteranhood. 
You are located in Wapping Wharf, an exciting new neighbourhood in the heart of Bristol. How does being in the area benefit you? 
We are right on the Harbourside in the middle of Wapping Wharf, a fairly new development full of lots of independent, good quality restaurants, cafés, bars and shops. We're accessible to the whole city and get a lot of tourists and locals passing by here. David Olusoga lives in Bristol and his book and series A House Through Time features a house in Series 3 that is a 5-minute walk from us, so there is a strong local link. The previous site of Edward Colston's statue is also a 5-minute walk from here, and now sits in the M Shed Museum which is right beside us. People seem really happy that an independent bookshop with a well-chosen range has opened in the heart of Bristol. 
Bristol is home to many students. Do you hope to develop a connection with this student community and, if so, how?
We do hope to build a relationship with the student population here. There are roughly 30,000 students each at the University of the West of England and the University of Bristol, which is a significant part of the city's total population. We hope that by offering interesting books, putting on interesting events and occasionally working with the academic faculties we can build a solid relationship. 
How would you summarize bookhaus and its work in 3 words?
Crazy, sexy, and cool!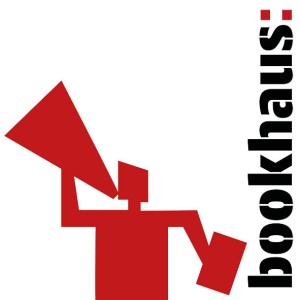 You can find out more about Bookhaus by clicking here.
Interview by Immy Higgins. 
Featured image credit: bookhaus