Sadly Repeater writer Peter Berczeller, author of Max: It Should Only Be, died at his home in France last week after a short illness. As the son of a socialist and Jewish politician, Peter was forced to flee Austria in the 1930s, and finally came to America by way of France, where he established himself as a medical internist and writer. Repeater were fortunate enough to publish Max towards the end of Peter's long and eventful life. Our thoughts are with his wife and children.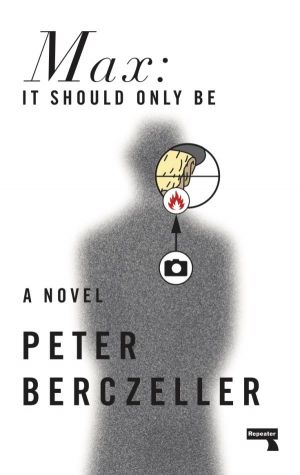 It's the 1980s. Max is a forty-something neurosurgeon with a secret: he has discovered a way to induce suicide in laboratory rats. And now he's going to track down the band of Nazis who killed his father, and make them the first human subjects of his new technique. That is, if he is able to navigate his Compulsive Bibliophilia Disorder, which is tearing down his New York City apartment from the inside, his sexual obsession with a succession of frizzy-haired, denim-clad student social workers called Arlene, his supremely attractive Aunt Florence, and his Penile Paradox, which kicks in as soon as he encounters any woman he considers unattainable.
Revenge, loss and frustrated desire are never far out of the picture in this darkly comic tale of one man's journey to oblivion.