From railway adventures to prosaic partying; as this Summer draws to a close, Team Repeater offer some of their favourite sunshine reads.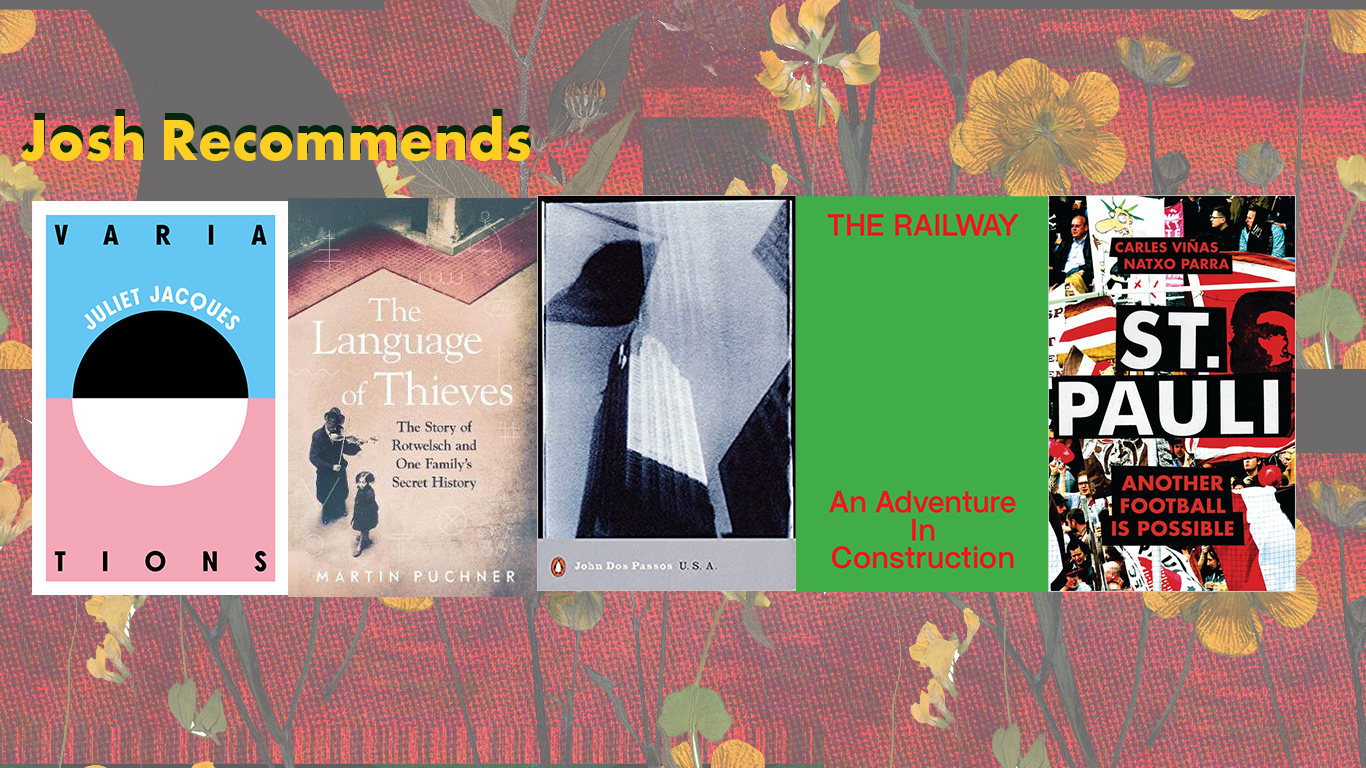 Josh
The Language of Thieves: The Story of Rotwelsch and One Family's Secret History by Martin Puchner (Granta)
A superb mix of radical linguistics, social history and genealogy that reads like a detective novel, this book tells the story of Rotwelsch, a "secret" Germanic language used for centuries by traders, travellers, thieves and outcasts in Europe and the US, through the family history of its author and its ties with Nazi Germany.
The Railway: An Adventure in Construction by E.P. Thompson (Rabrab)
I had hoped to be taking some train journeys across Europe this summer, but as that still looks unlikely, instead I'll be re-reading this reprint of a long-forgotten E.P. Thompson book about the experiences of socialist volunteers helping to build a railway in Yugoslavia in 1947, published in a lovely cloth hardback edition by the Finnish radical publisher Rabrab. "We build the railway, the railway builds us!"
The USA Trilogy by John Dos Passos (Penguin Modern Classics)
Another book that features a lot of railways (in its first part at least), this is one of my favourite novels, and one that I always seem to have read over the summer. An incredible cut-and-paste portrait of America told over one thousand pages, my dream would be to read it whilst taking and very long and very slow train journey across the USA.
Variations by Juliet Jacques (Influx)
Juliet Jacques is one of the best writers in Britain.Variations, published the always incredible Influx Press, is a wonderful collection of short stories about trans people and trans history in the UK, told through a mix of diary entries, academic research, blog posts, and other formal experimentation – it's my favourite book this year.
St Pauli: Another Football is Possible by Carles Vinas and Natxo Parra (Pluto)
This fascinating history of the radical German football club St. Pauli is of particular interest this summer, during an international tournament where we are often being asked by those in power to "keep politics out of football". And with the Qatar World Cup coming next year, the failure of the European Super League, and football's increasing commercialisation at all levels, there couldn't be a better time to read it.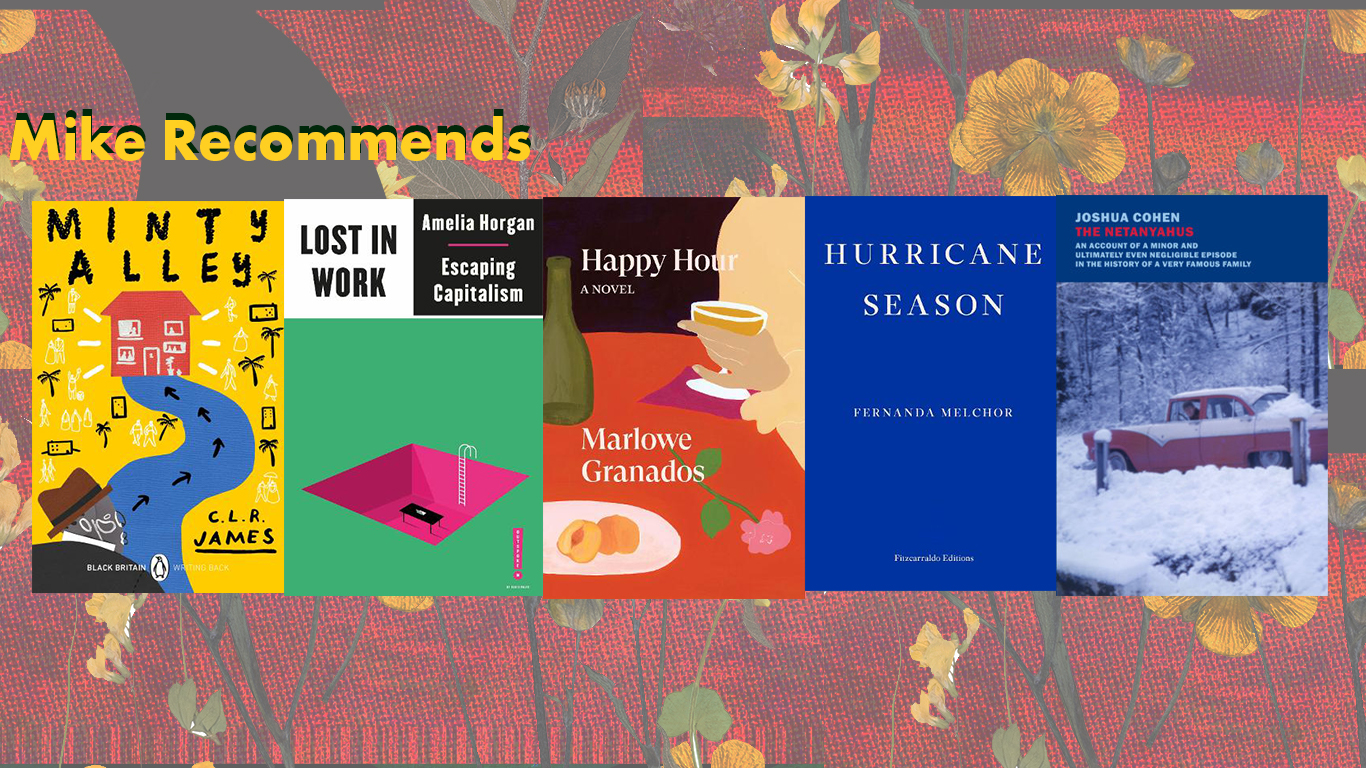 Michael
The Netanyahus, by Joshua Cohen (NYRB)
I loved this incredibly smart, deeply hilarious and endlessly rewarding novel exploring Jewish-American history, religion and identity.
Happy Hour, by Marlowe Granados (Verso)
The debut novel by Canadian writer Marlowe Granados – out in the US and US next month. This is a book about being young and carefree over a long hot summer in the city – very much the opposite of the one we've just had. Nevertheless I was transported back to my time working on the other side of the bar and for the thrill of going to a party after a party.
Lost in Work, by Amelia Horgan (Pluto)
With a year of on/off lockdown bringing work into our living rooms and bedrooms this sharp and thoughtful analysis of how work has taken over our lives and the ways, as socialists, we can get them back was very much needed.
Minty Alley, by CLR James (Penguin)
This year Penguin republished CLR James' only novel, originally published in 1936. A warm and sensitive exploration of community and class in a yard on a street James' native Trinidad, you see many of the strands of thought that he would later develop in his historical work. Having first read it in its New Beacon Books edition as a teenager, it's great to see this novel get a beautiful new mass-market edition.
Hurricane Season, by Fernanda Melchor (Fitzcarraldo)
A horrifyingly brutal and blood-soaked novel about how the unequal distribution of power and capitalism destroys communities and the planet. Exhaustingly good.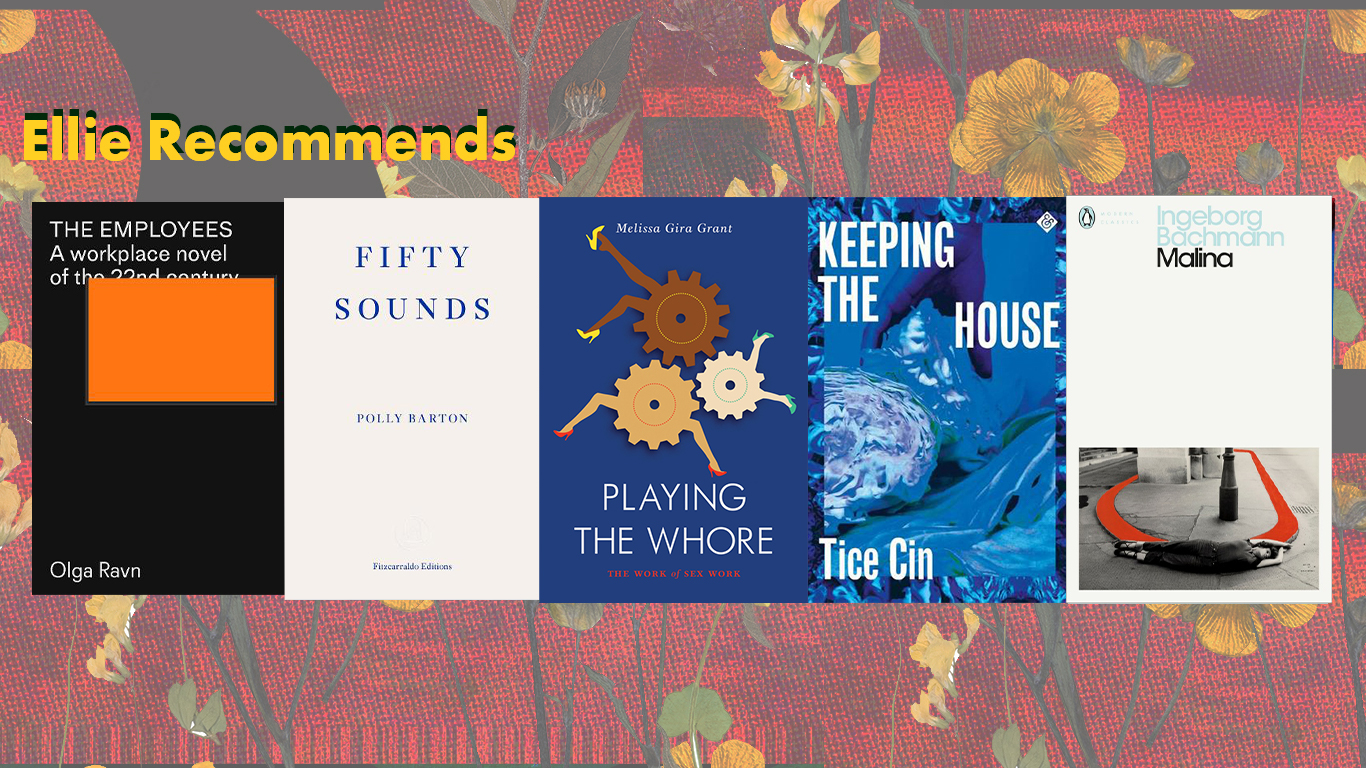 Ellie
Keeping the House by Tice Cin (And Other Stories) 
This debut novel is a joyful collage of neatly-woven experiential and experimental fiction. Cin explores the stories of three women bound by love; for and within their community, cannily relayed with a poet's eye. Take the afternoon off, take yourself to the park and lose yourself in Keeping the House.
The Employees: A workplace novel of the 22nd century, Olga Ravn, transl. Martin Aitken (Lolli Editions)
Translated from Danish, The Employees is a sparkling satire on contemporary work cultures and the absurd customs and rituals these breed. Outstanding in its unsettling effects, this series of paranoid monologues is a Beckettian mapping of burnout-induced intrusive thoughts. 
Playing The Whore, Melissa Gira Grant (Verso)
At only 130 pages, this powerful manifesto on the labour of sex work does an incredible job of synthesising sociological research and cultural representations, alongside the history of sex work and legacies of police control and violence; ultimately arguing for a rethinking of 'the prostitution debate' which re-centres the voices of sex workers.
Fifty Sounds, Polly Barton (Fitzcarraldo Books)
Polly Barton's Fifty Sounds expertly studies the semiotics and sounds involved with recounting experience, as well as the highs, lows, and shame associated with learning new languages.
Malina, Ingeborg Bachmann (Penguin Modern Classics)
Recently republished by Penguin, this compelling page-turner summons a full bodied depiction of post-war Vienna with all the trappings of an excellent thriller, inflected with some early postmodern playfulness.