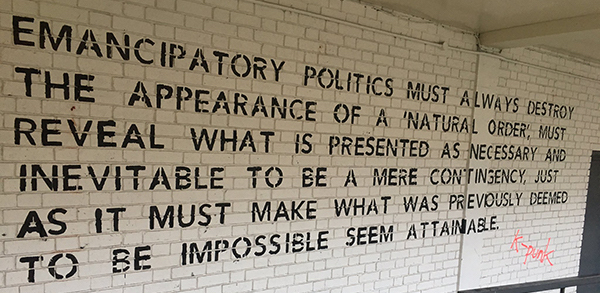 Watch Kodwo Eshun's inaugural Mark Fisher Memorial Lecture
The Mark Fisher Memorial Lecture is hosted annually in January by the Department of Visual Cultures at Goldsmiths, University of London. Each time, a speaker will be invited to engage with the themes and ideas written about by Mark with an eye to taking them further or, indeed, somewhere else.
For the 2018 inaugural lecture, Kodwo Eshun (Mark's colleague and co-editor, with Mark, of Post-Punk Then and Now) spoke about the impact of Mark's work.