What if the end of the world ended not with a bang or a whimper, but a streaming of Andy Weatherall's massive mellow mix cassette rip on YouTube? Here's our best books on the power of music, with not a shite celebrity singing Imagine in sight.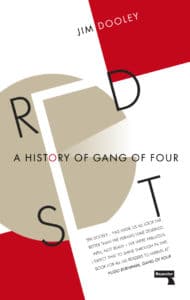 Red Set: A History of Gang of Four
Jim Dooley
"The definitive history of Gang of Four, along the way explaining why their music meant so much for the embryonic leftwing ideas of their dedicated followers…" —openDemocracy
Blending revelations from interviews with the band conducted by the author with snippets from newspaper articles and record reviews, Jim Dooley tells the history of Gang of Four as they remember it. From their days at art school through countless tours, records and reunions, Red Set is the definitive history of one of Britain's greatest and most influential bands.
---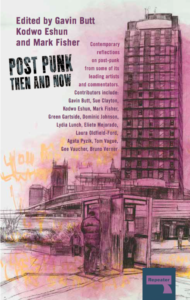 Post-Punk Then and Now
Edited by Gavin Butt, Kodwo Eshun and Mark Fisher
"Skilfully maps a range of critical perspectives on post-punk, particularly those that fit into the vein of Capitalist Realism."
— Guy Mankowski, 3am Magazine
Focusing upon the production of post-punk art, film, music, and publishing, Post-Punk Then and Now offers new perspectives on an overlooked period of cultural activity, and probes the lessons that might be learnt from history for artists and musicians working under 21st century conditions of austerity.
---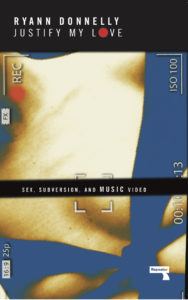 Justify My Love
Ryann Donnelly
"A tender and corporeal autobiography of what it means to express yourself as a female musician when everything feels bound by the playful but taut restrictions of love, sex and power."
— Hannah Ewens, Noisey
In Justify My Love, Ryann Donnelly explores sex and gender in one of the most widely consumed art forms of our age — the music video.
---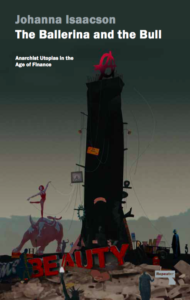 Ballerina and the Bull
Johanna Isaacson
"A vital testament to the fragile utopias that inhabit our precarious present."
— Benjamin Noys, author of Malign Velocities
In The Ballerina and the Bull Johanna Isaacson explores the occult history of US punk, hardcore, queercore, and riot grrrl, DIY culture, and alternative subcultures to trace a new politics of "expressive negation" that both contests the present order and gives us a sense of the impasses of politics in an age of depoliticization.
---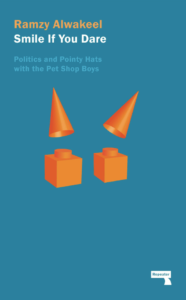 Smile If You Dare: Politics and Pointy Hats with the Pet Shop Boys
Ramzy Alwakeel
A creative analysis of the band's fifth album Very, Smile If You Dare examines topics as diverse as technological paradise, sexual paranoia and representations of class in British pop music.
---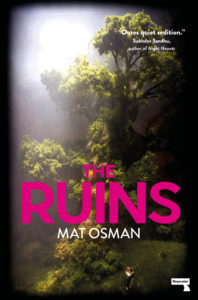 The Ruins
Mat Osman
"There's a touch of Pynchon in this complex, woozily dream-like novel about music, mystery and imagined worlds…"
— Ian Rankin
This intelligent, intriguing and emotionally-searing tale of fractured identities, narcissism and ambition questions how being loved for what others think we are differs from who we are to ourselves.
---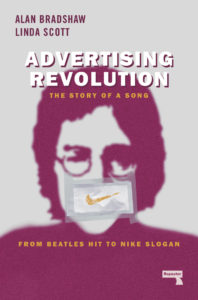 Advertising Revolution
Alan Bradshaw and Linda Scott
"A fascinating study of a key episode in our recent cultural history."
— Jeremy Gilbert
Advertising Revolution traces the song "Revolution" from its origins in the social turmoil of the Sixties, through its controversial use in the Nike ad, to its status today as a right-wing anthem and part of Donald Trump's campaign set list.
---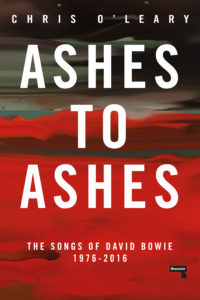 Ashes to Ashes
Chris O'Leary
"The best David Bowie writing bar none."
— Bob Stanley
From the ultimate David Bowie expert comes this exploration of the final four decades of the popstar's musical career, covering every song he wrote, performed or produced from 1976 to 2016.
Starting with Low, the first of Bowie's Berlin albums, and finishing with Blackstar, his final masterpiece released just days before his death in 2016, each song is annotated in depth and explored in essays that touch upon the song's creation, production, influences and impact.
---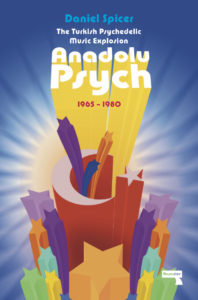 The Turkish Psychedelic Music Explosion
Daniel Spicer
"As a knowledgeable and thoughtful overview to a scene which is now more accessible than ever, this serves as a perfect introduction."
— The Wire
The Turkish Psychedelic Music Explosion tells the story of a musical movement that was brought to an end by a right-wing coup in 1980, largely forgotten and only recently being rediscovered by Western crate-diggers. It's a tale of larger-than-life musical pioneers with raging political passions and visionary ideas ripe for rediscovery.
---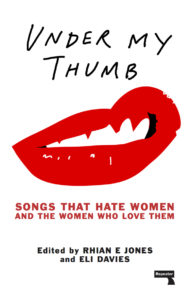 Under My Thumb
Edited by Rhian E Jones, Eli Davies
"Broad and interesting… a necessary and enlightening read."
— The Wire
Under My Thumb: Songs that Hate Women and the Women Who Love Them is a study of misogyny in music through the eyes of women. It brings together stories from journalists, critics, musicians and fans about artists or songs we love (or used to love) despite their questionable or troubling gender politics, and looks at how these issues interact with race, class and sexuality.